Paris, Las Vegas, Nevada. January 8th – 15th 2005
This year eBU was renamed to Software University.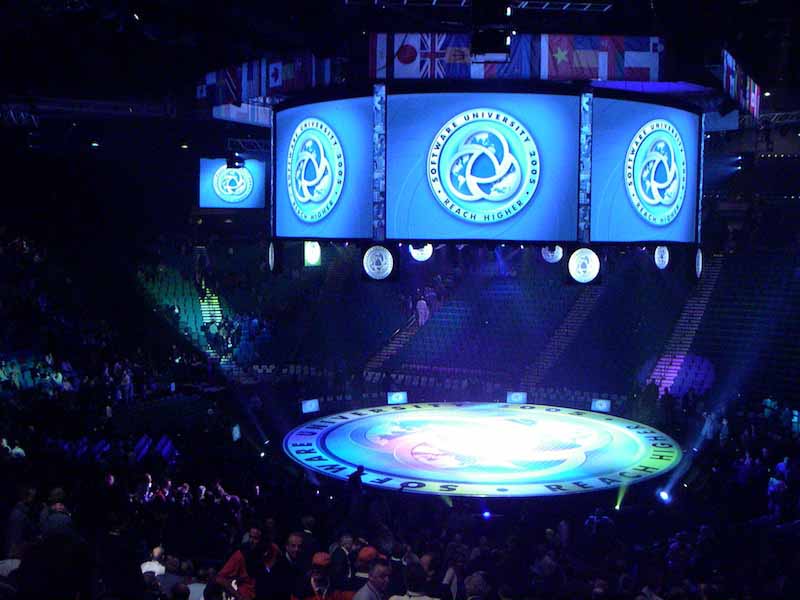 Our flight to Las Vegas was interrupted by the winterstorm Gudrun. Half of the Swedish team were booked on a Arlanda – Chocago flight and had no issues leaving on the morning of January the 8th. However, the other half of the team was connecting through Copenhagen and got stuck due to the heavy winds. Loading the baggage onto the US flight turned out to be difficult and the plane has to be towed into a hangar to allow the ground staff to work under the plane. We, who have made it safely to Las Vegas, was receiving the news of the storm over the phone. Many of us worried about all the falling trees and flying roofs.
The opening Main Tent session at Software University were hosted by Steve Mills, Senior Vice President and Group Executive – Software & Systems IBM. Also appearing, Jackie Joyner, the all-time greatest athletes in the women's heptathlon presented her almost religious view of winning.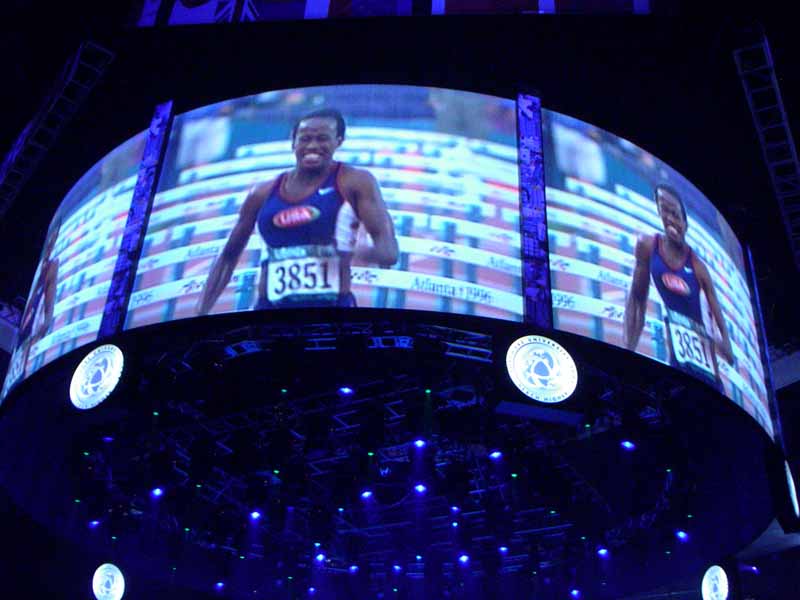 These events always celebrates the achievements from past year. This year, the ECAT team was awarded the Team of the Year.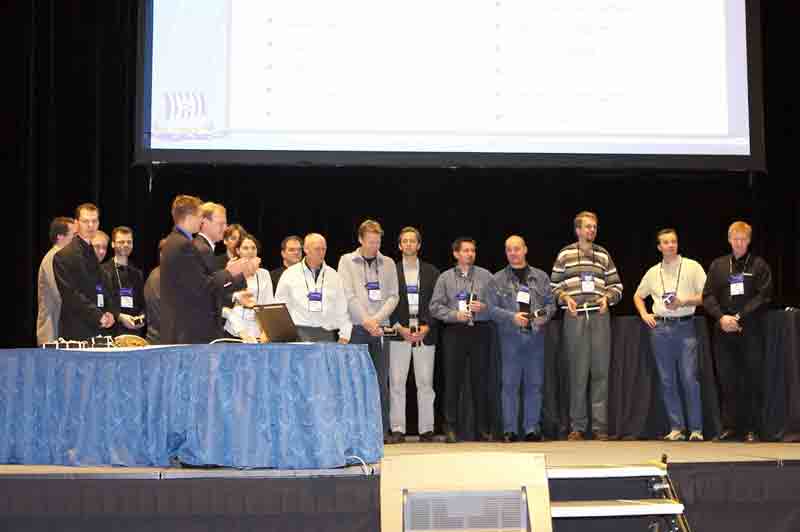 More pictures from Las Vegas →