IBM Innovate 2013 Conference
2650 – SSE Solution validation and design playback
Abstract
Design studio like group session to validate SSE solu4on scenarios, key personas and UX storyboards.
We will deep dive into the areas of 2014 design exploration of SSE lifecycle scenarios developed by the Ra4onal Design Factory. Product line engineering. Requirements lifecycle change. And Impact analysis.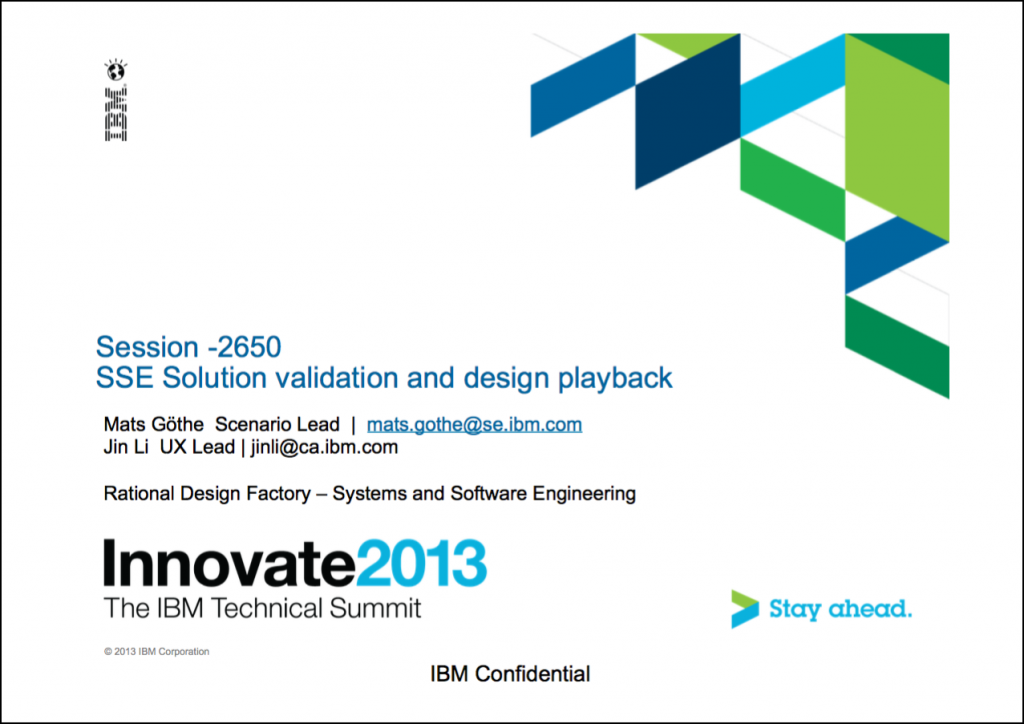 The presentation can be downloaded here.