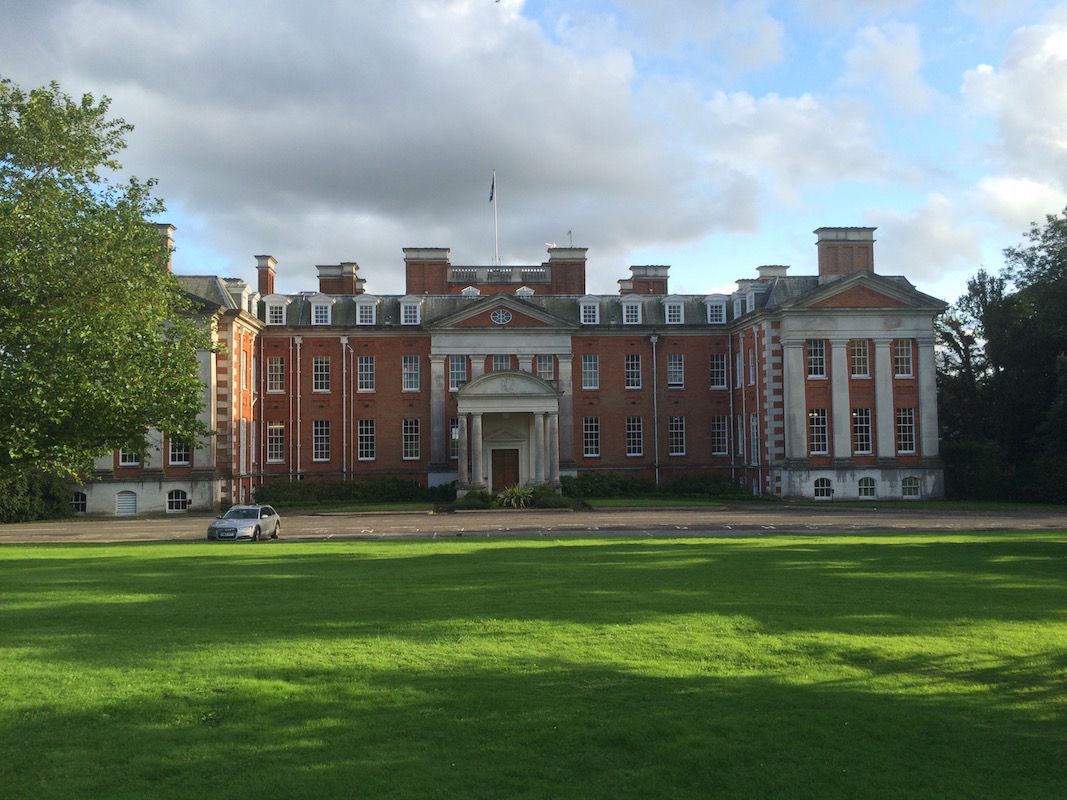 One of IBM largest development labs in Europe is located in Hursley.
The lab is located around the Hursley House, an 18th-century Queen Anne style mansion near Winchester in the English county of Hampshire. The estate was commissioned by William Heathcote and built between 1721 and 1724. During the First World War the second floor of the house was made available as a nursing hospital for officers. During the Second World War the estate was requisitioned by the Ministry of Aircraft Production (MAP) to rehouse the Design and Production departments of Vickers Supermarine, which had been bombed out of its original premises in Woolston, Hampshire. During its time in the House, Supermarine worked on the development of many aircraft, of which the most famous is the Spitfire.
In 1963 IBM purchased the estate and surrounding land and have since built a large modern lab employing over 1500 people. The original house is still used by IBM as an Executive Briefing Centre.
See pictures from the Hursley House and the IBM lab.