Out of The Blue
. 31 August 2010.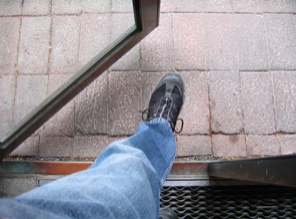 Today is my last day of 6630 at IBM and Rational Software. It's goodbye and thanks for all the fun! So many good things to remember. So many good friends and colleagues that have joined my path other the years. Its been a pleasure selling, deploying, supporting, developing, releasing and leading with you.
And a few of the special memorable moments:
Celebrating the announcement of the first Rational and Ericsson corporate agreement
Those 24h long hauls from Sweden to Seattle. And then just adjusted to the new Pacific time-zone just-in-time for my return to Sweden.
Being almost eaten alive by Luca, Dave Stevensson's Pyrenean Mountain Dog, when returning home from work at Microsoft, to the Rat-house in Kirkland / Redmond.
Getting to know some of the IBM-family during 'Basic Blue' management training.
The yearly shoot-out at GameWorks in Las Vegas with Matt Drahzal
Working with the global ECAT team and our fantastic customer Ericsson.
Celebrating the IBM Golden Circle award in Bermudas.
Attending the yearly Rational User Conference and socializing our global customers
The team get-togethers with the Greenthread team
Christmas gift from IBIS Hotel in Stockholm. A proof of too many nights away from home.
Above, the first actual step out of IBM in Stockholm. And below, Mats moving on…